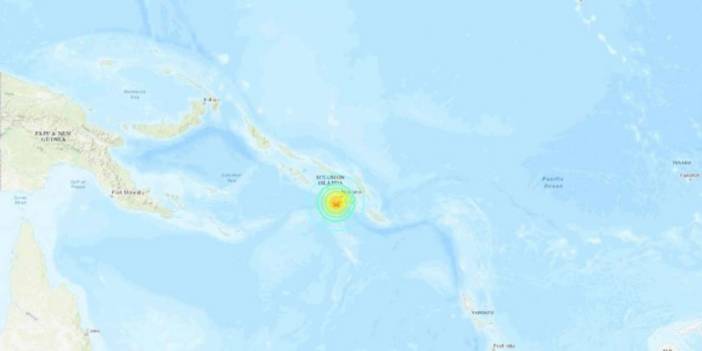 Magnitude 7 Earthquake in the Solomon Islands, Tsunami Warning Issued!
The US Geological Survey (USGS) reported that a magnitude 7 earthquake occurred in the southern Solomon Islands, east of the island of Papua New Guinea.
A magnitude 7 earthquake struck about 15 kilometers southwest of the island of Guadalcanal, near Honiara, the capital of the Solomon Islands.
In addition to the earthquake at a depth of 20 kilometers, a tsunami warning was issued for the coasts of the Pacific archipelago within a radius of 300 kilometers from the epicenter.
According to the US National Oceanic and Atmospheric Administration; Tsunami waves reaching 0,3 to 1 meter above tide are possible for some coasts of the Solomon Islands, while tsunami waves of less than 0,3 meters are possible for all coasts of the Solomon Islands and some coasts of Papua New Guinea and Vanuatu.
The Solomon Islands, Papua New Guinea, and islands in the Pacific region are located along the Ring of Fire, where about 90 percent of the world's earthquakes occur.