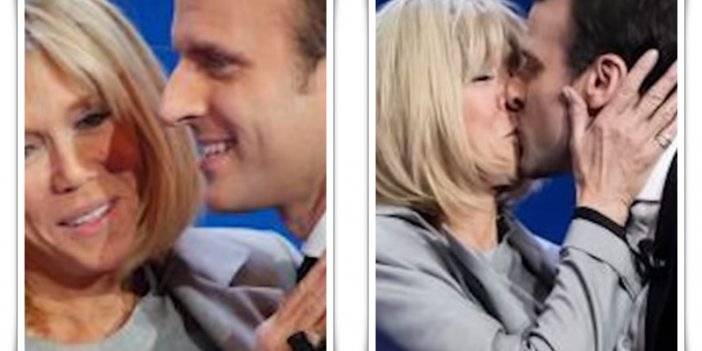 Macron Shared His Love Life With Millions: 'Actually She wasn't My Teacher...'
French President Emmanuel Macron met with journalists with autism and answered their questions. Macron described his childhood love and marriage process with striking words.
French President Emmanuel Macron participated in the 'Les Rencontres du Papotin' program where journalists with autism interviewed famous people. The French leader, faced with bold questions, made remarkable statements from his love life to his wealth.
Macron Describes His Love Life in Details
Reading the questions asked by journalists from the paper in his hand, Macron read aloud the comment of a journalist named Adrien about himself:
"President should set an example, not marry his teacher"
The French leader responded to this criticism about his wife Brigitte, who is 24 years older than him, with the words, "It's not about being an example. When you're in love, the choice is not yours."
Then he continued his words as follows; "Actually, she wasn't my teacher, she was just my theater teacher. It's not exactly the same thing. The basic principle of love is that everything is possible. It's not a written rule that the person you fall in love with is the same age as you. It's much stronger than you and something that transcends you."
Macron's Assets Decreased
Another interesting question posed to the French leader was "Do you have a lot of money?". "To be honest, I had more money before I became president," replied Macron, a former banker.
Macron Is Not Afraid of Putin
Another journalist asked if it was scary to meet with Russian President Putin.
"When you meet Putin, you see that he is not a cheesy person. Here is the paradox."