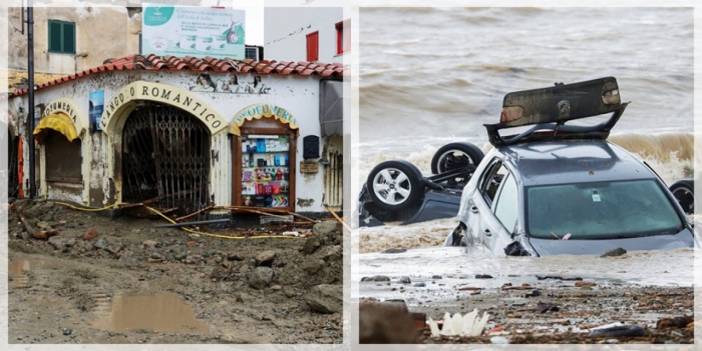 Landslide in Italy: 8 People Died, Dozens Missing
8 people died as a result of a landslide caused by heavy rains on the Ischia Island of Italy.
Eight people died in a landslide caused by heavy rain on Ischia Island in the Tyrrhenian Sea, Italy. In the images taken from the area where the landslide took place, it was seen that the buildings and vehicles were under mud.
Torrential rains, which were effective on Ischia Island in the north of the Gulf of Naples on the southwestern coast of Italy, caused floods and landslides.
While some houses remained under the ground due to the landslide, many vehicles were swept away by the flood waters.
Italian Deputy Prime Minister Matteo Salvini announced that 8 people died. The fire department said that the search for the missing persons is continuing.
100 People Stranded
While electricity and water cuts were experienced in the houses, some roads were closed due to mud and rubble. It was learned that at least 100 people were stranded in parts of the island that are not yet accessible.