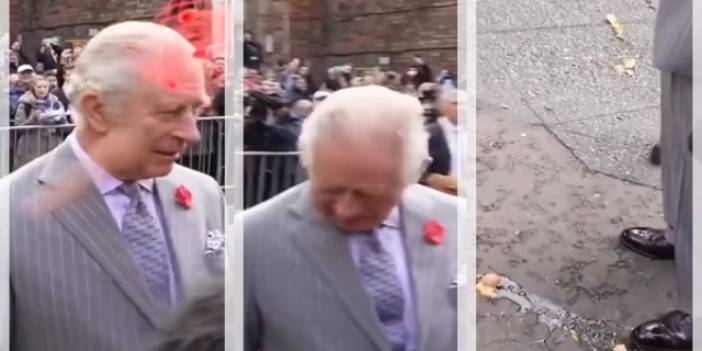 King Charles and Queen Camilla Had Eggs Thrown by Protester During Royal Outing
On their last Royal trip to King Charles and Queen Camilla, a man threw eggs in an unprecedented protest. The man was detained by the police after the egg attack.
King Charles III showed his cold side when eggs were laid on him and his wife, Queen Camilla, on Wednesday.
The 73-year-old King seemed unimpressed as he wandered around York, as several eggs arrived within inches of the couple. The couple were in Micklegate Bar, in a historic alley in the north of England at the time of the egg attack, where the monarch traditionally entered.
According to the news published by Northen Echo; A protester, who said, "This country was built on the blood of slaves," was detained by four police officers.
In the video, King Charles was seen walking past an egg's face and falling to the ground. Queen Camilla, 75, turned in the direction of the egg-thrower and looked briefly worried. Charles continued his speech before turning and walking towards the crowd with his wife.
Source: People