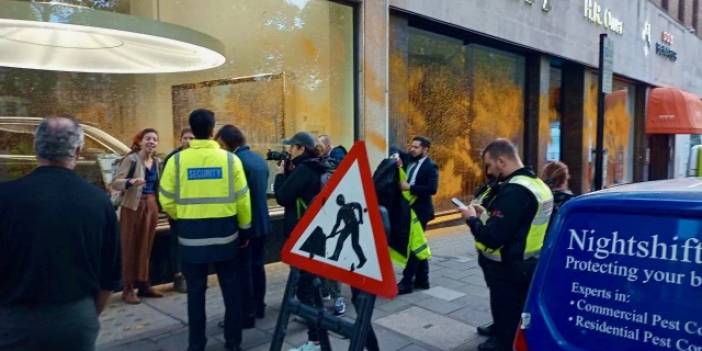 Just Stop Oil Targets Luxury Car Showroom in London
Environmental group Just Stop Oil has taken action to stop the government's new oil and gas licenses in the UK. The environmental group targeted the luxury car dealership this time.
The members of the environmentalist Just Stop Oil group, which maintains its spot on the agenda with its attacks on works of art in England, continue their protests.
Just Stop Oil activists targeted the luxury car dealership in London's famous Mayfair district this time.
Two Just Stop Oil activists painted, the windows of car showrooms selling luxury cars like Ferrari and Bugatti, orange.
In the statement made from the social media account of Just Stop Oil; "Activists are demanding that the government stop all new oil and gas licensing. Oil is causing a crisis over the climate and cost of living, impoverishing and killing us even more. New oil and gas is an act of genocide."
The Metropolitan Police announced that the protesters were arrested after the protest.