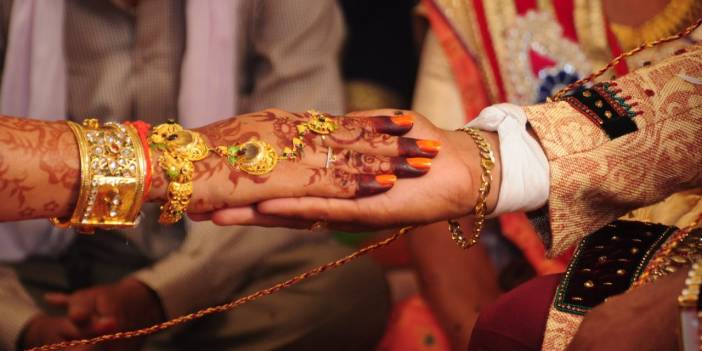 Incredible event in India! Terrible gift from ex-lover to groom: 2 dead
India and the world are talking about this news. Jealous ex-lover planted a bomb in the gift package he sent to the groom as a wedding present. The groom and his brother died as a result of the explosion of the bomb.
In the Kabirdham district of Chhattisgarh state of India, the cinema system, which was sent as a wedding gift to a newlywed couple, exploded with a loud noise as soon as it was plugged in.
The groom and his brother died, 4 people were injured.
While the groom died at the scene, his elder brother, who was standing next to him while opening the gift, was seriously injured and died in the hospital where he was taken.
Four people, including an 18-month-old baby, were injured in the incident.
AN OLD LOVE LOADED A BOMB ON A WEDDING GIFT
Investigating whether the incident was an accident, the police encountered an incredible reality. The gift sent to the couple contained a bomb assembly.
The security forces, who followed them to the store where the cinema system, which killed 2 people, encountered a much more frightening picture.
The bomb device was planted in the movie theater by her ex-boyfriend, who was angry that the bride had married another man.
THE WALLS AND THE ROOF OF THE HOUSE ARE BROKEN
The police reported that the explosives in the gift exploded as soon as it was plugged in, and the walls of the room where the explosion took place and the roof of the house collapsed.
EX-LOVER CONFESSED EVERYTHING
After the investigation into the incident, the ex-girlfriend of the bride, Sarju Markam, was taken into custody. The 33-year-old auto mechanic admitted that he learned how to make bombs at the quarry where he previously worked.
Inspector Manisha Thakur, who led the investigation, told local media: "During interrogation, the accused confessed to planting a bomb device in the cinema system and gifting it to the newlyweds. We have yet to ascertain where he found the explosives and other details of the case."
It was stated in the news in the local media that the jealous lover first concealed that he was married, and then wanted to take the bride as his second wife.