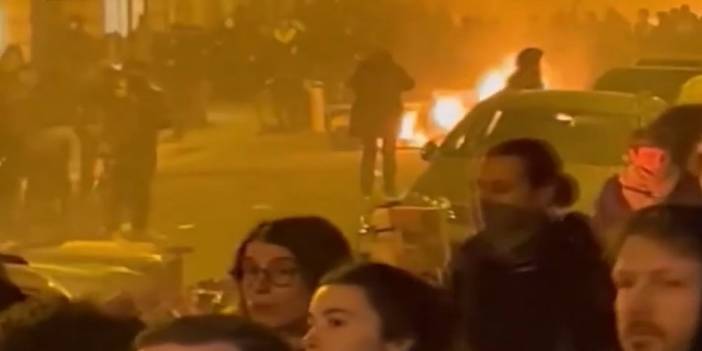 Hundreds of people were detained during the pension reform protests in France
Protests across the country are raging after the French government's decision to enact the controversial pension reform bill without putting it to a vote in the National Assembly.
After the reform bill, which led to mass protests in France for two months and included the gradual increase of the retirement age to 64, was adopted without applying the 3rd paragraph of the 49th article of the Constitution, the streets almost turned into a field of conflict.
After the tension between the police and the demonstrators rose in the Concorde Square near the National Assembly in the capital, Paris, the groups dispersed to the side streets and set fire to the garbage and some vehicles accumulated on the sidewalks.
The cities of Bordeaux, Lyon, Grenoble, Lille, Nancy, Metz, Nantes, Toulon, Amiens, Le Havre, Montpellier and Rennes were also included. Police dispersed the demonstrators using tear gas.
In Marseille, protesters smashed banks and damaged shop windows.
In a statement to the French media in the morning, Minister of Interior Gerald Darmanin reported that a total of 310 people, 258 of whom were in Paris, were detained in demonstrations across the country.