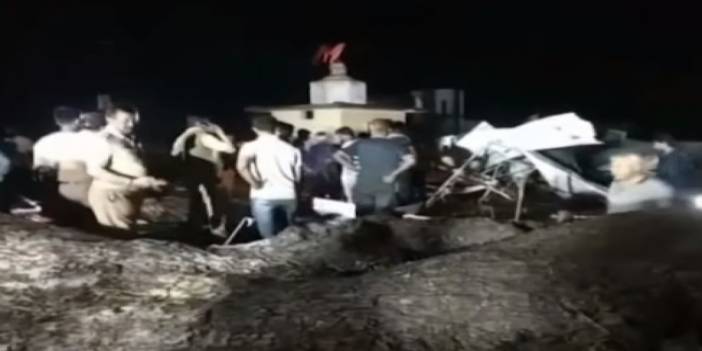 Horrible accident in India! A tree fell on the temple: 7 people died, dozens were injured
A tree fell over a temple in the Indian state of Maharashtra. As a result of the terrible accident, 7 people died and at least 30 were injured.
A 100-year-old tree fell on a tin structure in a temple in the Akola district of Maharashtra state of India last night due to strong winds during mass. Those trapped under the building were rescued by locals and authorities.
In the statement made by the police, it was stated that 7 people died and at least 30 people were injured in the incident. It was stated that the injured were taken to the hospital to be treated, and the health condition of 5 of them was serious.
Devendra Fadnavis, Deputy Prime Minister of Maharashtra State, conveyed his condolences to the families of those who lost their lives and announced that the government will pay compensation to the families.