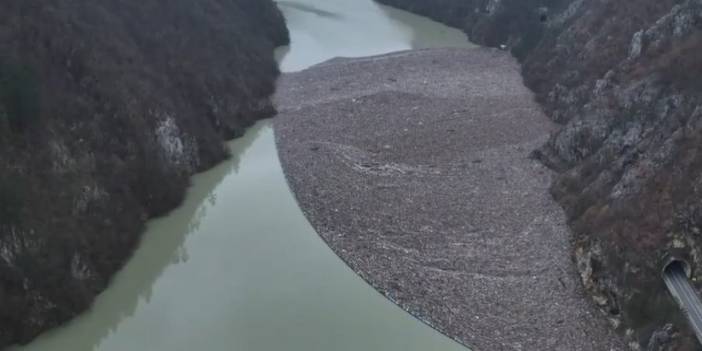 Frightening images from Bosnia and Herzegovina! An ecological disaster is happening.
The Balkan country, Bosnia and Herzegovina, which draws attention with its historical and natural beauties, came to the brink of ecological disaster.
The image that emerged in the eastern part of the Drina River, which also passes through Bosnia and Herzegovina, Serbia and Montenegro, gave the signals of ecological disaster.
In the city of Visegrad, located on the border with Serbia, tons of garbage, including trees and vehicle parts, has accumulated on the road surface with the effect of the rains that have been effective in the region in recent days. While the surface of the river was covered with garbage, it was seen that there was plastic and medical waste in the river.
While the waste problem, which has become a serious problem in recent years, has not yet entered the agenda of the authorities, environmentalists are calling on Bosnia and Herzegovina, Serbia and Montenegro to create a joint plan to prevent ecological disaster.