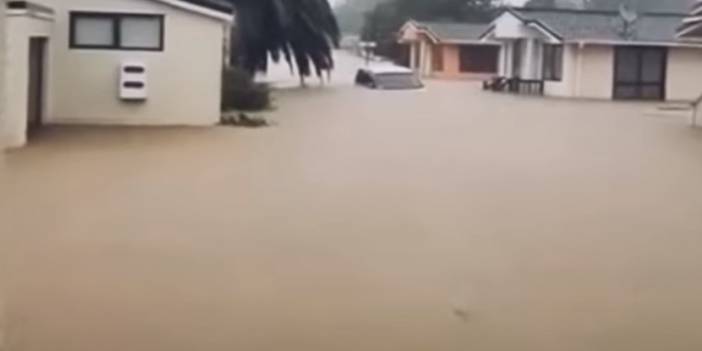 Flood disaster in New Zealand: 2 people died, a state of emergency was declared!
Flooding in Auckland, New Zealand. It was reported that 2 people died due to the flood. A state of emergency has been declared in the city.
Heavy rains caused flooding in Auckland, New Zealand. Life came to a standstill with the flooding of avenues and streets throughout the city.
While many vehicles were stranded on the roads, flood waters rose up to waist level in some areas. Operations at the flooded Auckland Airport have been temporarily suspended.
It was stated that more than 400 emergency notifications were received by firefighters due to adverse weather conditions. Auckland Mayor Wayne Brown announced that the lifeless body of a person was found in the flood waters. Green Party Deputy Ricardo Menendez shared on his Twitter account that he left his home due to the rapidly rising water level.
A state of emergency was declared across Auckland, citizens in areas at risk of flooding were urged to be prepared to evacuate, while those in other areas were warned to stay at home.