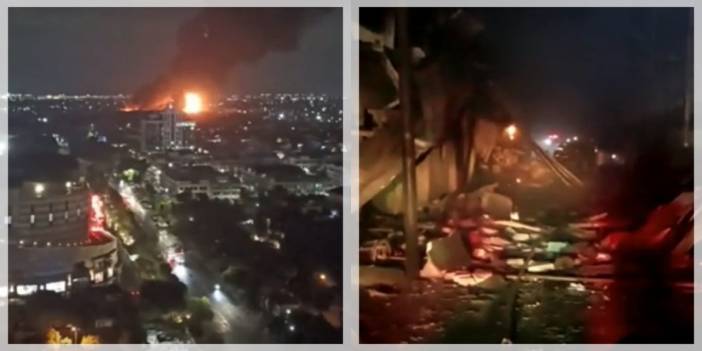 Fatal fire at fuel storage station in Indonesia! The death toll is increasing every minute...
The number of people who lost their lives in a fire in a fuel depot in Jakarta, the capital of Indonesia, is increasing with each passing minute.
Four more people were killed in a fire last night at the fuel storage station of Indonesia's oil and gas company Pertamina.
While the number of those who lost their lives in the fire increased to 18, 2 of which were children, there was still no news from 3 people.
The treatment of 35 injured people, including severe burns, continues in hospitals.
Hundreds of people were evacuated due to the fire at the station, which is located in a densely populated area.
Meanwhile, the people of the region returned to their homes, which had become unusable in the fire that broke out during the day, and checked whether there were useful items in their homes.
On the other hand, Pertamina has officially apologized for the fire, while the investigation into the cause of the fire continues.
The fire, which caused many explosions, spread to the surrounding buildings in a short time.