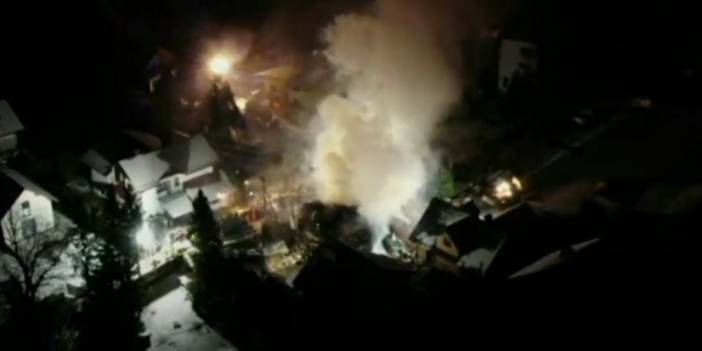 Explosion in a building in Poland: There are 7 injured and missing persons
A gas explosion occurred in a building in Katowice, Poland. According to media reports, at least 7 people were injured.
A gas explosion occurred in a building this morning in Katowice, in southern Poland.
The building on Biskup Herbert Bednorz street was destroyed by the explosion.
Rescuers who came to the scene pulled 7 people from the wreckage with injuries. While the first aid was given to the residents of the building by the medical teams, a person with severe burns on his body was taken to the hospital.
Search and rescue teams, who were informed that there may be 3-4 more people under the rubble, continue their search at the scene with dogs and special equipment.