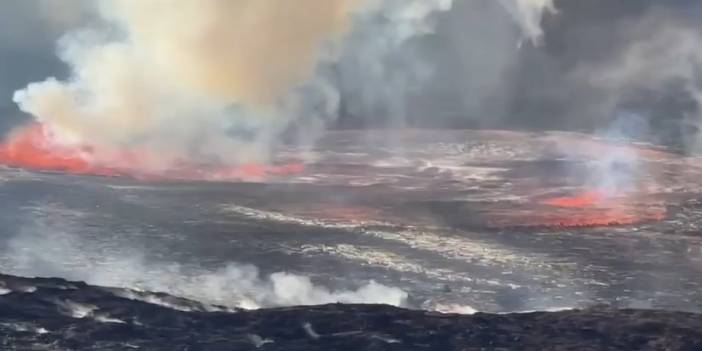 Eruption at Kilauea Volcano in Hawaii - Images So Scary!
An eruption occurred in Kilauea, which is located in the Hawaiian archipelago of the USA and is known as one of the most active volcanoes in the world.
Kilauea Volcano, located in the Hawaii Volcanoes National Park in the south of the Big Island, one of the Hawaiian archipelagos of the USA, has started its activity with a height of 1247 meters.
In the statement made by the Hawaii Volcano Observatory (HVO), it was stated that an eruption occurred in the Halemaumau crater of the volcano.
It was reported that the risk level for the aviation industry was increased from orange to red.
It was noted that the explosion does not pose any danger to the settlements at the moment.
Source: Hawaii Volcano Observatory