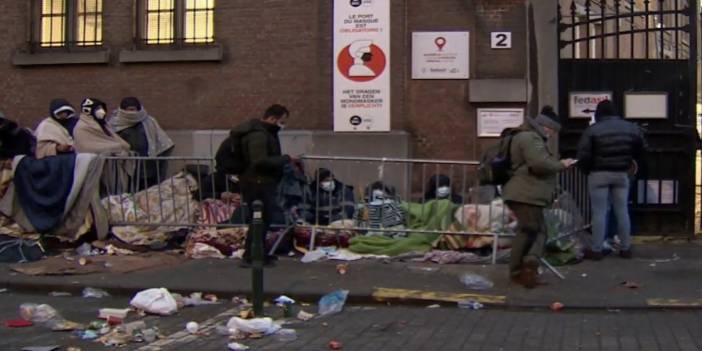 Embarrassing images from Brussels! Refugees were left on the street in the middle of winter
After the evacuation of the former tax office building in Brussels, the capital of Belgium, nearly a thousand refugees remained on the street.
While the refugee crisis in Belgium deepens, the number of refugees in the country is increasing rapidly due to the Russia-Ukraine war.
In the old tax office building in the capital Brussels, asylum seekers struggling to survive under difficult conditions were prevented from using the building.
The evacuation of nearly a thousand asylum seekers who are currently waiting for repairs in the former tax office building Palais 48 in Schaerbeek, also known as the Turkish quarter of Brussels, has begun.
Some representatives on behalf of the United Nations (UN) came to the scene and observed the evacuation processes. Refugees, who said that they were not informed about the evacuation situation, began to wait on the street.