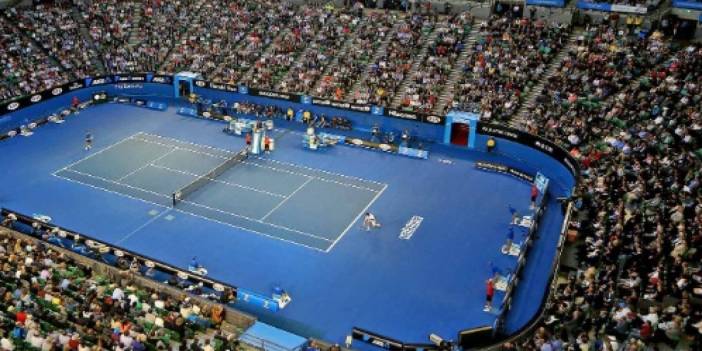 Embargo from Australian Open Tennis Tournament to Russia and Belarus
At the Australian Open Tennis Tournament, spectators were forbidden to unfurl the Russian and Belarusian flags.
The Open Tennis Tournament, held in Melbourne Park every January in Australia, has started.
After the spectators unfurled the Russian flag in the match between Ukrainian athlete Kateryna Baindl and Russian athlete Kamilla Rakhimova, Ukrainian sports fans filed a complaint with the police and security units on the grounds that Russian spectators made fun of Ukrainian athlete Baindl. All spectators were prohibited from hoisting the flag in order not to cause "discrimination" upon complaint. However, the organizers of the tournament, finding it unfair, overturned the decision. In this context, only the flags of Russia and Belarus were banned.
"We will continue our efforts to ensure that our athletes and spectators play tennis in the best possible environment," said Tennis Australia, known as the tennis governing body in Australia.
On the other hand, the Victorian state government evaluated Tennis Australia's ban decision as the right choice.