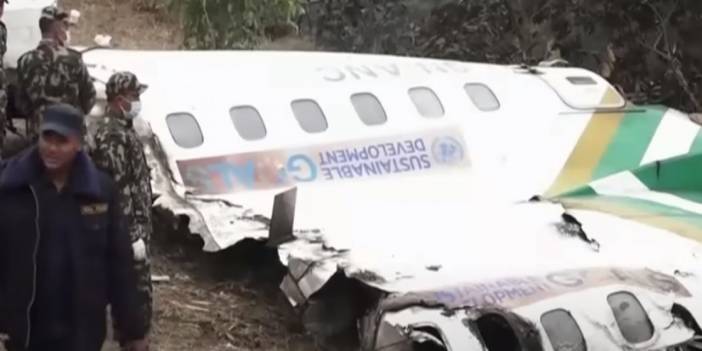 Death toll in Nepal Plane Crash Rises to 70: There are still missing persons
70 people were killed when the Yeti Airlines passenger plane on its way from Kathmandu to Pokhara crashed. It is known that there are still missing lifeless bodies.
On December 15, a Yeti Airlines passenger plane flying from the capital Kathmandu to Pokhara in Nepal crashed while descending to land at Pokhara International Airport.
In the statement made by the Nepal Civil Aviation Authority, it was announced that the bodies of 70 of 72 people, including 68 passengers and 4 cabin crew, including foreign nationals, were found.
In the statement; "The bodies of 70 of 72 people were found. 25 bodies have been brought to Kathmandu and 23 bodies are being brought to Kathmandu for autopsy by the Nepal Army. All 22 bodies in Pokhara are being handed over to the families/relatives of the victims.
In the statement made by the institution yesterday, it was stated that the identity of 41 of the victims was determined and the black box and cockpit sound recordings of the plane were accessed. In addition, it was announced that there were 72 people on the plane, including 53 Nepalese, 5 India, 4 Russia, 2 Korea, 1 Australia, 1 Argentina, 1 Ireland, 1 French citizen and 4 cabin attendants.