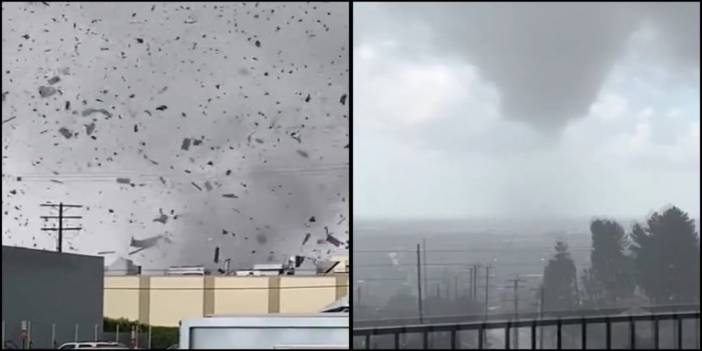 Deadly tornado and flooding in California, USA
Heavy rain and heavy storm that continued to affect the US state of California resulted in death. A tornado broke out in Los Angeles, the most popular city in the state of California.
In the state of California, located in the west of the USA, the air wave called "atmospheric river" continues its effect. Heavy rain, which was effective in various parts of the state, again caused flooding.
While settlements and agricultural lands were flooded, trees that were uprooted due to the storm fell on the roads. In a statement made by the City of San Francisco, it was stated that 2 people died in accidents caused by the storm.
The National Weather Service announced the sighting of two tornadoes in the south of the state. At least 17 buildings were damaged, while the roofs of some buildings were blown off. In the images shared on social media, it was seen that the tornado that occurred in Los Angeles Montebello threw pieces of debris.
The Los Angeles Fire Department said one person was injured. The driver, who was stuck as a result of a tree falling on his vehicle in Alameda District, was rescued by the intervention of the fire department.
According to PowerOutage.US, which tracked the outages, more than 250,000 people across the state were left without electricity.