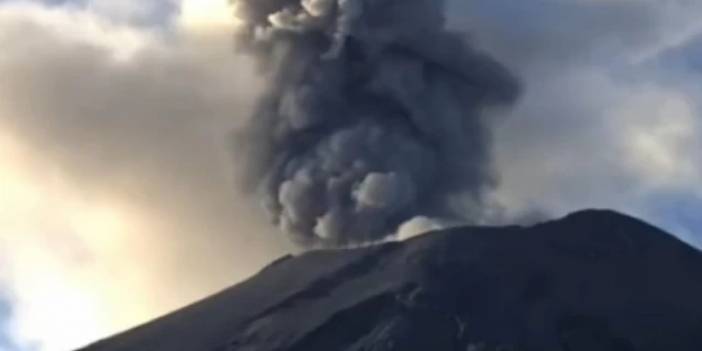 Consecutive Eruptions at Popocatepelt Volcano in Mexico
Five new eruptions have been reported at Mexico's Popocatepetl Volcano. The last eruption of the volcano took place 2 days ago.
The daily report published by Mexico's National Center for Disaster Prevention (CENAPRED) stated that Popocatepelt Volcano has had 5 eruptions and 67 gas and ash outputs in the last 24 hours. It was reported that the smoke coming out of the mouth of the volcano after the eruptions reached a height of 2 kilometers.
In the report published by CENAPRED, it was also recommended that the citizens living in the vicinity take precautions against ashfall and mudflows that may occur with rain due to the dust and ash from the volcano spreading into the air. Authorities warned citizens to stay away from the area due to stones and pebbles that may fall into the environment from the mouth of the volcano, which is likely to erupt at any moment.
With an altitude of 5 thousand 452 meters, Popocatepetl Volcano is the second largest volcano in North America. Popocatepetl, whose crater is 900 meters in diameter and 150 meters deep, is located 16 kilometers north of the twin Iztaccihuatl Volcano.