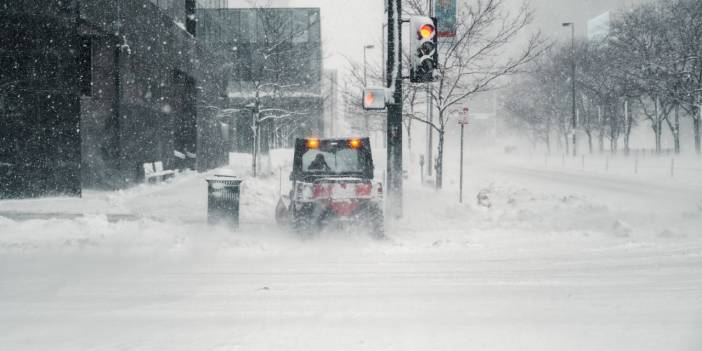 Cold weather record in the USA! More than 800,000 households were left without electricity
It was reported that more than 800,000 households were left without electricity due to severe storms and cold weather waves that continue to affect a large part of the USA.
The snowstorm that was effective in the USA brought life to a standstill. Schools, offices and state legislatures, including the Minnesota Legislature, were closed due to cold weather and blizzards in the northern US.
Due to cold weather conditions in the country, more than 800,000 households, 680,000 of them only in the state of Michigan, were left without electricity. It was reported that the severe storm brought the transportation to a standstill by knocking down trees and power lines in these regions.
Transportation Has Come To Stopping Point
Severe weather conditions in the US have caused more than 1,600 flight cancellations and more than 5,000 flight delays, according to FlightAware flight tracking service. It was stated that more than 320 kilometers of the highway, which stretches from the center of the state of Arizona in the southwest of the USA to the New Mexico state line, was closed to transportation due to strong winds, rain and snow. Highways from Arizona to Wyoming were reportedly closed after drivers were stuck in cars. The Wyoming state transportation department announced that many roads in the south of the state have become unusable. High winds and heavy snow in the Cascade Mountains in the northwest of the USA stopped the search teams trying to reach the bodies of 3 mountaineers who lost their lives as a result of avalanches.
Record-Level Cold Weather
In the city of Grand Forks in North Dakota, located in the north of the USA, the air temperature, which was measured as minus 29 degrees today, is expected to drop to minus 32 degrees tomorrow. Wind tremors in North Dakota could drop to minus 46 degrees, meteorologists said. It is also estimated that the blizzard could reach speeds of 80 kilometers per hour in western and central Minnesota.