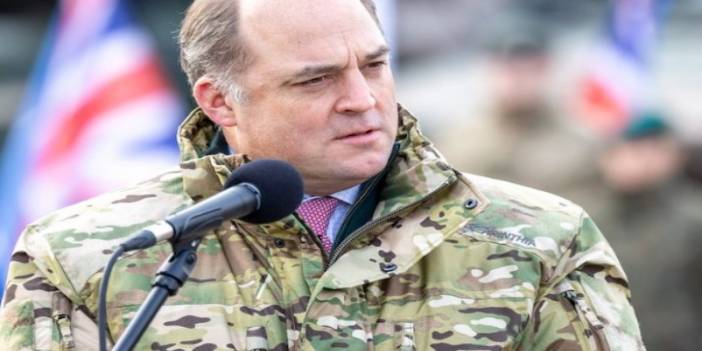 British Minister: 'We have to be prepared. War is at the door of England.'
British Defense Secretary Ben Wallace warned that war is on the brink of Britain and that his country must be prepared for anything.
The British public is talking about Defense Minister Ben Wallace's striking 'war' warning.
Speaking to The Sun on the one-year anniversary of the Ukraine war, the British minister warned that the world is now definitely a more dangerous, more unstable and more insecure place, and made a chilling prediction.
The War Is Coming At The End Of These 10 Years
"At the end of these 10 years, war is coming. Cold or hot, we need to be ready. We need to spend more on defense," said Wallace.
"Freedom Is Not Free"
The British minister's remarks resonated in the country after millions of pounds of equipment and ammunition aid were delivered to Ukraine. British newspapers drew attention to the growing tension between the West and Russia.
"Freedom is not free," said Wallece, insisting that Britain be ready for whatever comes next.
No Warplanes Will Be Sent to Ukraine
Wallace also denied that Britain had sent Typhoon jets to Ukraine.
According to the news in the Guardian newspaper, the Minister of Defense stated that his country is not planning to send RAF Typhoon jets to Ukraine, while the Labor Party announced that it will support the government regardless of the decision taken on warplanes.
Stressing that they will continue to support Ukraine in an interview with the Wallace Sun newspaper, he said, "Britain's message to Russia is that we will never give up and we are not going anywhere."