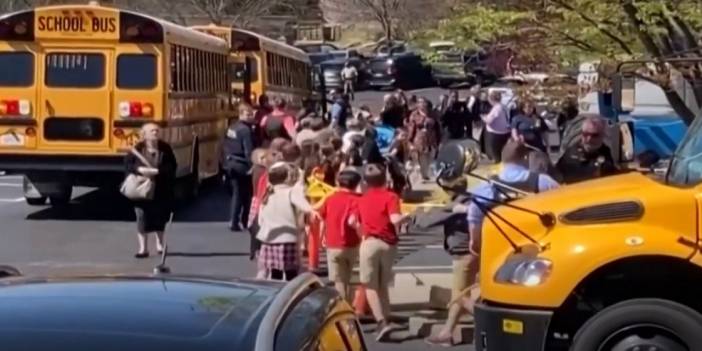 Bloody Monday in Nashville! 3 children died in the horrific gun attack on the school
A heavily armed woman opened fire on a Christian school in Nashville, Tennessee, USA. 6 people lost their lives in the terrible incident.
A gunman attacked a Christian school Monday morning in Nashville, the US state of Tennessee. The attacker, known to be a woman, shot and killed 3 9-year-old children and three school personnel.
According to the news of The New York Times; The Metropolitan Nashville Police Department said a heavily armed woman entered the Nashville Christian school Monday morning and shot and killed three 9-year-olds and three staff members before being shot and killed by police.
Nashville police chief John Drake said at a press conference that the 28-year-old attacker, who lived in the Nashville area, was "a student at some point" at the school, but it was unclear when.
Police released the identities of six victims. He identified the dead children as 9-year-old Evelyn Dieckhaus, Hallie Scruggs and William Kinney. Cynthia Peak, 61, substitute teacher; Mike Hill, 61, a guard; and Katherine Koonce, 60. According to the school's website, Ms. Koonce was the principal.
Chief Drake identified the shooter as Audrey Hale and said she was transgender. He said he had detailed maps of the school and was examining what authorities described as manifestos and other writings.
Chief Drake said investigators had contacted his father and was conducting an investigation at his home.
Source: The New York Times