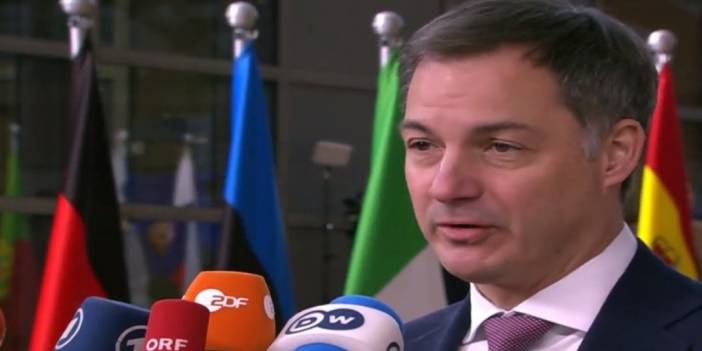 Belgian Prime Minister De Croo's 'refugee concern' after devastating earthquake in Turkey reacted
Belgian Prime Minister Alexander De Croo reacted with a statement he made when the great and devastating earthquake upset all of Turkey. Prime Minister Croo expressed his 'refugee concern' in the following words.
Speaking on a television program the previous day, Belgian Prime Minister Alexander De Croo stated that there was a region where 5.5 million people no longer had their homes due to the earthquake, and said that together with the European Union and the international community, we should look into how this will happen. (To organize to find a solution to the housing problem in the field as soon as possible.) "The vast majority of refugees will choose to stay in the region," said De Croo. Acknowledging that the region is already hosting a large number of Syrian refugees, De Croo underlined that the situation in the EU is also tight. He cited illegal immigrants and those who took refuge in EU countries by escaping the war in Ukraine. De Croo's statements caused reactions in Turkey, especially on social media.
Visa Ease
Belgian Minister of State for Asylum and Immigration Nicole de Moor has instructed that the procedure should be expedited for those coming from Turkey who want to temporarily house their families in Belgium. This directive covers people who are currently in Belgium and cannot return or have the right to reside there because they do not have a home, and who want to take their families with them in the earthquake zone.