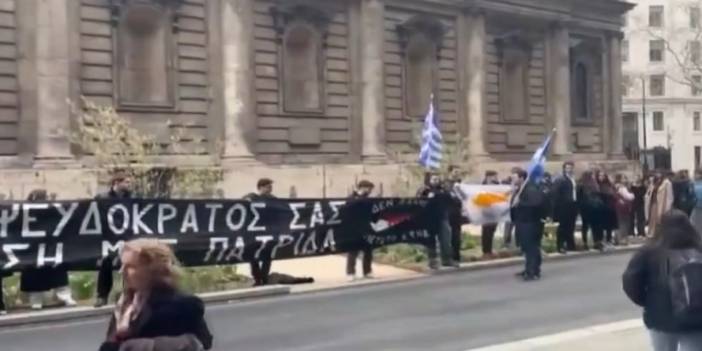 Attack on TRNC President Ersin Tatar in London
Ersin Tatar, President of the Turkish Republic of Northern Cyprus (TRNC), attempted an attack in London. President Tatar said that they blocked our way with the slogan "Turks get out of Cyprus, death to Tatars".
A group attempted to attack the convoy of Turkish Republic of Northern Cyprus (TRNC) President Ersin Tatar, who went to London, the capital of England, for a conference on the Cyprus problem.
Tatar's car, which was going to the conference at Kings College, was tried to be stopped by a group of Greek students. The group, carrying the flag of the Greek Cypriot Administration (GCA) and Greece, chanted slogans during the passage of the Tatar convoy.
The Turks Reacted By Applauding The Attackers
While the British police intervened in the protest group, the Turks who came to the scene reacted to the protester group with applause.
"We Will Not Stop Talking About Our Legal Case"
Making a statement about the incident, Tatar said, "The Greek Cypriots made a mess. They put pressure on the administration. They blocked us with the slogans 'Greek Cyprus is Greek Cypriots is death to Tatar'. If they had, they would have attacked us. It was not for the police, we will not stop talking about our just cause."