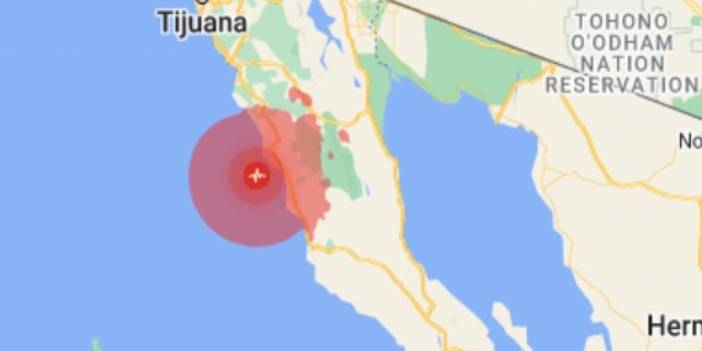 6.2 Magnitude Earthquake in Mexico, Earthquake Felt from USA!
The US Geological Survey (USGS) reported that a 6.2 magnitude earthquake occurred off the coast of Baja California, Mexico. The shaking was also felt in San Diego, California, USA.
In a statement made by the Mexican National Seismological Service, it was reported that an earthquake with a magnitude of 6.2 occurred off the coast of the Mexican state of Baja California.
The epicenter of the earthquake was reported to be 37 kilometers west of the town of Vicente Guerrero in the state of Baja California in the Pacific Ocean.
It was stated that the 6.2-magnitude earthquake was felt in San Diego, California, as it occurred near the US border. The US Tsunami Warning System reported that a tsunami was not expected on the coast after the earthquake.
Mexican authorities announced that after the incident, official buildings were evacuated for security purposes, and civil defense teams were alarmed.