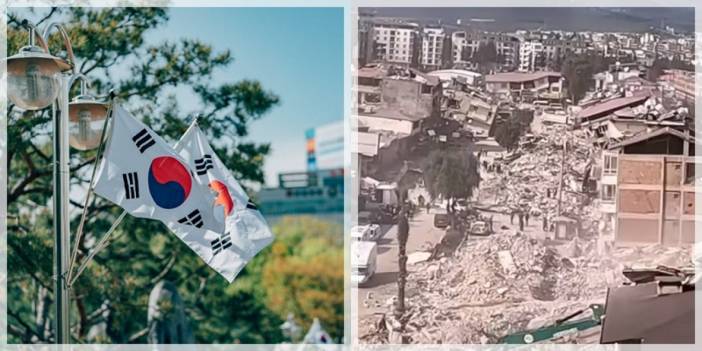 10 million dollars aid from South Korea for earthquake victims in Turkey
South Korea will provide $10 million in aid to support the construction of new homes in areas affected by the 7.7 and 7.6 magnitude earthquakes in Kahramanmaras, Turkey.
Turkey is trying to heal the wounds of 7.7 and 7.6 earthquakes that occurred in Pazarcık and Elbistan districts of Kahramanmaras and caused destruction in 10 provinces. South Korean President Yoon Suk Yeol made a statement of support for earthquake victims.
Addressing the members of the Korean Disaster Relief Team, who were sent to Turkey to assist in search and rescue efforts after the devastating earthquakes, Yoon said, "The spirit of solidarity you display in the field in Turkey reminds us once again of South Korea. It reminded me that they were friends," he said.
Pointing out that the South Korean government and the private sector will provide more than $10 million in financing for the temporary housing project that Turkey will implement for earthquake victims, Yoon also shared that the Korean Shipowners Association has decided to send 250 shipping containers to Turkey.
Yoon added that the government will support the process so that the containers in question are sent to Turkey by April at the latest.