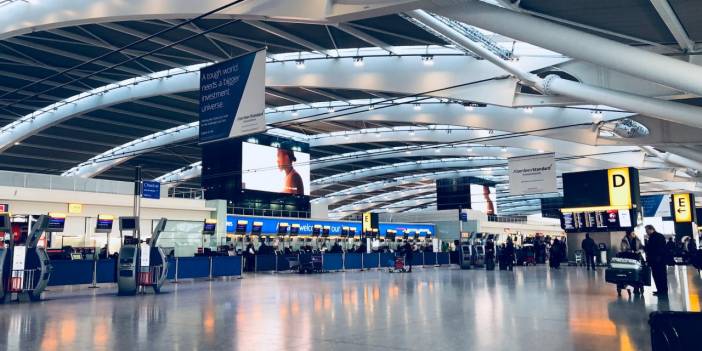 10-day strike at the UK's largest airport! Flights will be canceled...
Security workers at Heathrow Airport, one of the UK's largest airports, have started a 10-day strike. 32 flights a day are expected to be cancelled.
Heathrow Airport in London, the capital of England, could not reach an agreement with the labor unions on a wage increase. In the statement made by the labor union Unite, it was stated that the negotiations ended negatively due to the airport management's failure to improve the salary offer at the expected rate. After an agreement could not be reached, 1400 security guards at the airport started a 10-day strike today at the call of the union.
In the statement made by Heathrow Airport, it was noted that the emergency plan was put into use to prevent passengers from being affected by the strike and the airport will continue to operate normally. Expressing that 1,000 employees and management team will be deployed at the terminals to serve passengers during the strike, the airport spokesperson said, "We know that the vast majority of our colleagues do not support the strike."
In the statement made by British Airways, it was stated that 32 flights per day will be canceled due to the strike that will end on April 9. Airport management warned passengers to check their flights before going to the airport and asked passengers to come to the airport. at the airport at least 2 hours before short-haul flights and at least 3 hours before long-haul flights.