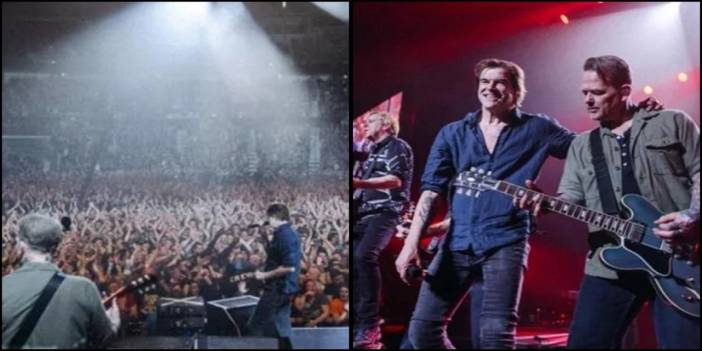 1 Million Euros was collected in Germany for earthquake victims in Turkey
After the devastating earthquakes in Kahramanmaraş, an aid campaign was organized in Germany. The charity event was organized by German bands Die Toten Hosen and Donots and musician Thees Uhlmann.
Aid continues to arrive after the 7.7 and 7.6 magnitude earthquakes that occurred in Kahramanmaraş and caused loss of life in Syria as well.
As part of the aid campaign in Germany, German music groups Die Toten Hosen and Donots and musician Thees Uhlmann gave a charity concert in Düsseldorf for earthquake victims.
Tickets on sale before the concert sold out in about 1 minute. Special T-shirts were offered for sale in the aid campaign that continued throughout the concert. In the concert attended by approximately 11 thousand people, 600 thousand euros from ticket sales and 400 thousand euros from donations, a total of 1 million euros was collected in 2 hours. The aid campaign will continue in the coming days.
"We Fight Together With You"
Campino, the lead singer of Die Toten Hosen, greeted his fans before the concert. The famous soloist said, "It is a terrible event that brought us together here. And this will not be a night of mourning, but a night of struggle. We fight with you for every donation." Saying at the concert that an acquaintance had relatives in the earthquake zone in Turkey, Campino said, "Everyone I know said that they searched for their relatives who died there for hours and that the cemeteries were overcrowded."
Radios Live Broadcast
The concert was broadcast live by 6 radio stations across the country in order to reach donation calls more easily. No one, including the artists, received any money from the concert. Düsseldorf Municipality opened the event hall free of charge and the ticket service provider did not charge any fees.