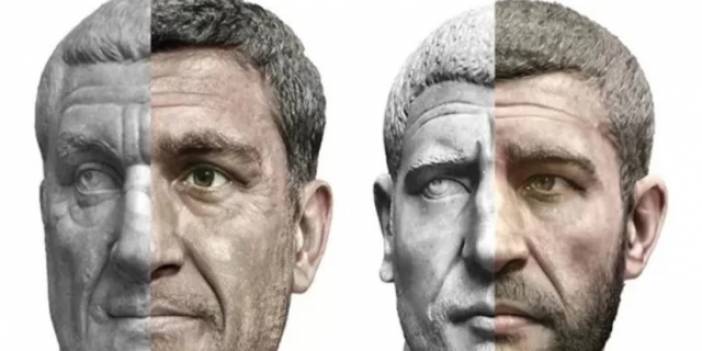 What the Real Faces of Roman Emperors Looked Like Revealed
Thanks to artificial intelligence and a photoshop program, it was revealed how 54 Roman Emperors actually looked.
The painters and sculptors of the time have always exaggerated how attractive they are in the portraits and statues of Kings, Emperors, Tsars or Sultans. Queen Caroline of England said this best when she recounted the first time she saw her fiancé, King George IV, in 1795: "I find her very fat and not as pretty as her portrait."
Daniel Voshart, a designer in Toronto, is fixing some of these creative freedoms. Combining artificial intelligence, Photoshop and historical records, Voshart transformed 54 busts of Roman emperors from the Principate era into photorealistic images.
To create rough sketches of each emperor's face, Voshart used a machine learning called Artbreeder. Open source software uses generative competitor networks or GANs to create an image.
Artist Voshart sells her looks on her Etsy page, featuring emperors like Augustus, Nero, and Decius.
Source: Men'sHealth
Photos: EtsyShop/Voshart