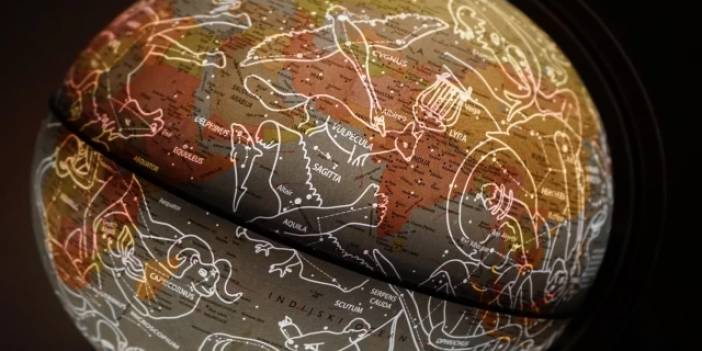 Weekly Horoscope Reviews: 17-23 October 2022
This week is physically and mentally exhausting. So seek help from someone more experienced than you. But ask for the right one. Comments for the week of 17-23 October 2022.
This week, the Moon will continue its progress in Cancer and on the last day of the week it will enter Libra.
We start the week with a discussion between the mafia boss Pluto and Venus, the planet of luck and beauty. This attitude seems to tire us out in terms of money, especially health.
Mercury's positive aspect to Saturn in the middle of the week can show us that there is more than one way to solve problems. Therefore, we can say that it is an ideal week to seek help from someone above us. On the other hand, we will witness the end of Jupiter's positive stance with Pluto. That's why it's time to take a radical decision by saying 'all or nothing'.
It will be more stable over the weekend. If we look at the situations we experience during the week positively, this weekend can be more beautiful and productive.
Weekly Horoscope Reviews: 17-23 October 2022
Aries (March 21 – April 19)
One of the main issues that will affect you this week is your social and sexual life. It is also useful to pay attention to your relationships with family elders.
Taurus (April 20 – May 20)
The most important effect of the week seems to develop in matters related to your working life and health. Look at postponing what you need to do in the health field this week and watch out for possible accidents.
Gemini (May 21 – June 20)
Meaningless developments in love and relationships may be waiting for you this week. In the middle of the week, there may be pleasing developments in economic terms. Browse deals.
Cancer (June 21 – July 22)
This week, it is possible for you to experience positive situations in long-term relationships and communication with people around you, but tense situations in business and career matters.
Leo (July 23 – August 22)
This week, you may feel tired about long-term relationships such as partnership and marriage, and this may tire you out in places. Also, be mindful of real estate matters this week.
Virgo (August 23 – September 22)
Health is the main topic for you this week. Also, there may be some people in your work and business environment who can cause you difficulties. It will be in your best interest to be careful with such people.
Libra (September 23 – October 22)
Don't go the wrong way by being a prisoner of your emotions when making one-on-one decisions about yourself this week. You may be having a week where you will be under the influence very quickly.
Scorpio (October 23 – November 21)
It will be good for you to take care of your mental health and digestive system this week. People around you can quickly make you angry and unhappy. Never let this situation happen.
Sagittarius (November 22 – December 21)
No one can keep up with you when it comes to socializing this week. When it comes to meeting new people, don't be too hard on yourself and try to talk. Financial opportunities may come your way.
Capricorn (December 22 – January 19)
You are likely to have tense times with your siblings and friends this week. Try to hold back as much as possible, or the discussion may suddenly go to waste.
Aquarius (January 20 – February 18)
You can experience both good times and tense times with friends, relatives or colleagues who live in distant places. So try to stay calm and planned this week.
Pisces (February 19 – March 20)
This week, you may make unnecessary expenditures financially. Try to be a little more frugal. Also, some things related to family elders may fall on you this week.