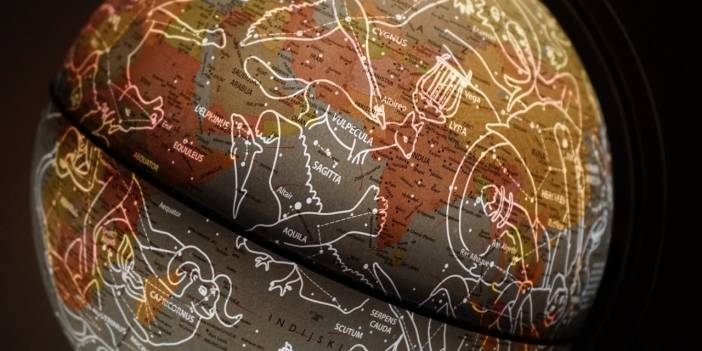 Weekly Horoscope: March 27 - April 3, 2023
The week of March 27 - April 3, 2023 Aries, Taurus, Cancer, Gemini, Leo, Virgo, Libra, Aquarius, Scorpio, Sagittarius, Capricorn and Pisces. We can say that we will have a positive week.
We can say that we will have a positive week. However, it is useful not to try to do things bigger than our own body.
We will enter this week with a magnificent view of the two negative planets, Saturn and Mars, with the north and south lunar nodes describing the fateful effects. This tells us that our fighting power in this period will renew us strongly.
In the middle of the week, while this positive sky continues, Pluto will begin to mix negatively with the north and south lunar nodes. "Are you sure you did? Look, is this your final decision?" he will begin to ask in the long run.
Mercury, which is in Aries at the weekend, will somehow call the new Pluto into Aquarius to account and may drag us into a hard, passionate and stubborn communication format.
Weekly Horoscope - March 27/April 3 2023
Aries
This week, positive and good news may come about insecurities, secrets, material and moral imprisonment, hardships and restrictions, secret affairs and relationships, as well as secret enemies, gossip, and the sides of you that you hide from everyone. Not wanting to be seen This is an ideal time to listen to your soul and embark on an inner journey.
Taurus
If we look in general terms, you can experience the works to be done in the social environment, the social changes to be realized and the associations and charity works to be established for these, the friendships to be made to benefit people and for this purpose groups, associations, the income you get from your business life, your career, positive events that your optimistic side brings to you.
Gemini
More status this week, how society perceives you, your superiors, your bosses, your relationships with bosses, your way of doing business, success, being in front of everyone, striving for advancement, life goals, mother and father issues. You can witness very positive developments in matters such as mother, your profession, career fields, and fame, and you can make new beginnings.
Cancer
The main theme of this week will be topics related to abroad for you, foreigners, foreign languages, media, sales and marketing, lecturers, judges, higher courts and distant relatives, philosophy, religion, beliefs, questioning life and long distance travels. There will also be topics such as dreams, extraordinary topics, social consciousness, how you adapt to society, and your academic life. It is possible to get good news on these issues.
Leo
Financial crises, death and rebirth issues for you in general, alimony due or due to you, tax refunds, as well as the financial situation of your spouse, lover, people in your life, fears, joint earnings, debts, taxes, surgery and sexuality for you this week in general. You can make a very positive start in such matters as you can get good news.
Virgo
This week's theme will be the people open to you, the courts, activities carried out with more than one person (business partnerships), written or verbal partnerships, and most importantly, the people you give power of attorney, your lawyer, your spouse, your situation with the person you have a long-term relationship with. In this sense, especially pleasing developments can be experienced in bilateral relations.
Libra
The main topic of this week is work and colleagues, the hustle and bustle of daily life, working methods, health, diseases, cleaning, hygiene issues and pets, the areas you serve, the people you work with, your colleagues and the working atmosphere. But these problems can move you in a positive direction.
Scorpio
This week, your love life, passions, entertainment life, short-term relationships, stock market, gambling, lottery, art, children, jobs that carry luck and risk, areas that require creativity and issues that will test your will will be on your agenda. It seems unlikely that you will receive good news about these issues.
Sagittarius
We can say that the main subject for you this week is your lifestyle, your father, personal ties, habits, home and family situations, especially protecting your feelings, possible developments regarding your roots, people very close to you, your immovable property. In addition, your home, material and spiritual heritage will also be on the agenda. In this context, there seems to be no reason why there should not be positive developments in this and similar issues.
Capricorn
This week, your close circle, siblings, situations related to your friends, sibling relations, communication with close people, friendship relations, short trips, education, non-long-term plans and projects, publishing and marketing will be on your agenda. In this and similar matters, very positive positions can be opened in front of you.
Aquarius
Your headlines this week seem to be your earnings, your money, your material assets, your money flow, your sense of security, your self-confidence, as well as your movable assets, in short, all your material wealth. Therefore, it is quite possible to get satisfactory results in these and similar areas.
Pisces
This week, there will be topics for you, including your willpower, desires and individuality, your ego and the world you have structured, your apparent personal preferences and all your physical and psychological values that make you who you are, your social place and your position in life, and your reactions. In this sense, you can gain a very positive position to take positive steps.