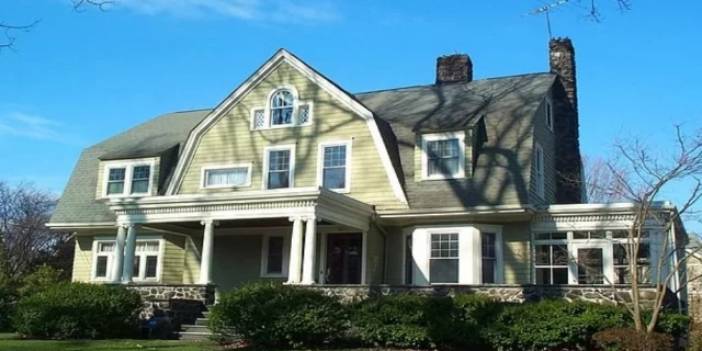 The True Story of Netflix's New Series 'The Watcher'
The Watcher is the story of a strange family that has watched from generation to generation a New Jersey home since 1920.
In 2014, the Broaddus family was delighted to have the magnificent home of their dreams. However, their lives suddenly changed when their father, Derek Broaddus, found a letter in the morning mailbox.
Father Broaddus was stunned as he began to read the typewritten letter.
In the letter: 'My dear new neighbor at 657 Avenue, allow me to invite you into the neighborhood. 657 Avenue has been a favorite of my family for decades, and as the house approaches its 110th birthday, I have been tasked with waiting and waiting for the new owners to arrive. My grandfather watched the house in the 1920s and my father in the 1960s. Now is my time. Do you know the history of the house? You know what's inside the walls of 657 Avenue? Why are you here? I will learn.' was writing.
The Watcher continued to send different notes in the following days.
The family, who had not yet moved into the house, would surely encounter a letter when they came to the house for renovations.
He continued his follower letters without slowing down and even wrote down hints that he was watching the family's daily life.
Although the family informed the police, the scout began to turn to threats in their letters.
In his follower letters, he wrote that he knew every inch of the house, that he would know which room they were in when they moved in, and that he even closely watched the family's children.
In this incident that resonated all over America in 2015, the police never found a clue or a trace.
The pervert, who sent anonymous letters, continued his letters and talked about putting things inside the walls when the family was not at home.
After the letters were not finished and the police could not come to a conclusion, the family decided to sell the house by giving up on moving to the house. On the other hand, the Broaddus family sued the former landlord, who put the house up for sale, for not mentioning this incident.
Created by Ryan Murphy and Ian Brennan, the film stars Naomi Watts, Bobby Cannavale, Mia Farrow, Noma Dumezweni, Joe Mantello, Richard Kind, Terry Kinney, Herny Hunter Hall, Isabel, Gravitt, Luke David Blumm, Margo Martindale, and Jennifer Cooligde. The house, which is the subject of the TV series 'The Watcher', is still waiting for its new owner.