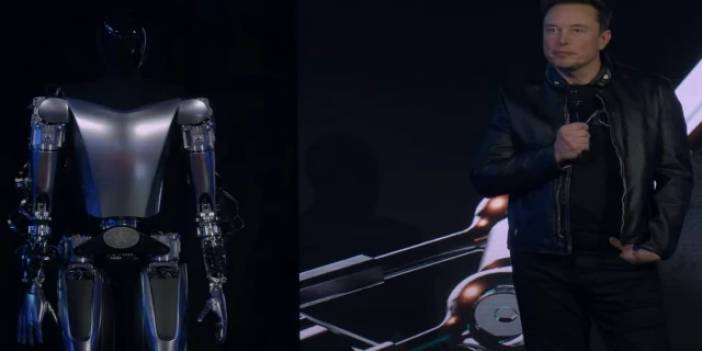 Tesla Introduces Humanoid Robot 'Optimus'! Surprising Words from Elon Musk
Tesla, the electric vehicle manufacturer owned by Elon Musk, introduced its highly anticipated humanoid robot Bumble C and Optimus at the 'Al Day 2022' event. In the introduction of the portable humanoid robot, Musk said some surprising words.
Tesla CEO Elon Musk introduced the company's new "humanoid robot" Optimus. The Prototype Robot took the stage, walked and waved to the audience at the promotion held in the USA yesterday.
The images of the robot carrying a box, watering the plants and carrying the metal rods in the Tesla factory were also shown to the audience.
"Our goal is to make a useful humanoid as soon as possible. We still need a lot of work to develop Optimus and prove its usefulness," Musk said at a demonstration at the Tesla building in Palo Alto, California, USA.
The Sales Price of the Human Robot Has Been Determined
Stating that existing humanoid robots do not have "brains" yet, that is, they do not have the intelligence to act on their own, Musk added that the cost of these robots is very high and they can be produced in very few numbers.
Arguing that Optimus, on the contrary, will be an "extremely talented" robot and that it can be produced in large numbers, Musk's goal is to produce millions of Optimus and sell it for under 20 thousand US dollars.
Assertive Words from Musk
"Optimus will be incredible in 5-10 years, it will blow our minds," Musk said.
Tesla anticipates starting production of the robot next year.