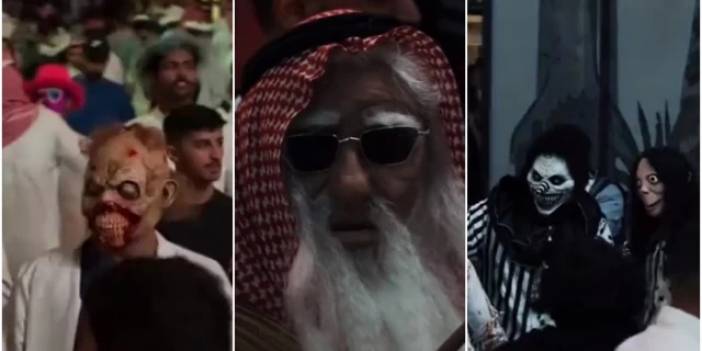 Prince Allowed, Thousands of Saudis Celebrate Halloween
Saudi Arabia's Crown Prince bin Salman has allowed 'Halloween' celebrations in the country. Thousands of people in costumes attended the celebrations in Riyadh.
As part of the social reforms of Saudi Arabia's Crown Prince Mohammed bin Salman, "Halloween" celebrations were allowed in the country.
Thousands of people gathered in Riyadh to participate in the so-called "Scary Weekend" in spooky costumes and fancy dresses.
According to the news of Arab News, although Halloween celebrations are avoided in Arab countries, those who attended the event described this event as harmless entertainment.
"Scary Weekend" was the second costume event to take place in Riyadh this year.
According to the New York Times, it is a strategic decision of the government to make Halloween a day or two earlier, which traditionally falls on October 31 in Saudi Arabia.