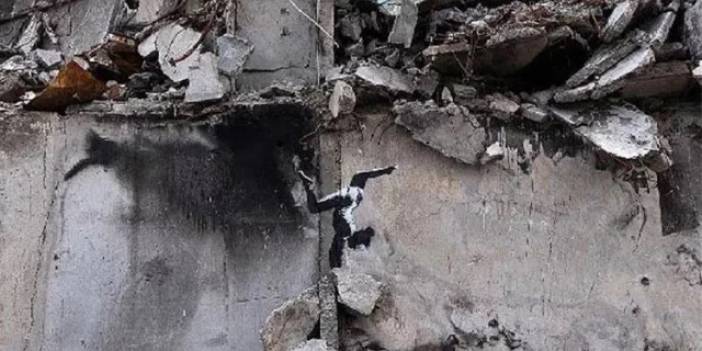 Famous Painter Banksy's Last Work Displayed in a Bombed Building in Ukraine
Famous graffiti and muralist Banksy's latest work was seen in Borodyanka, the Ukrainian city most affected by the Russian bombardment.
The latest work by anonymous graffiti and mural artist Banksy has surfaced in a bombed building in Borodyanka, about 48 kilometers northwest of Kiev, the Ukrainian capital, which has been the hardest hit since the beginning of the invasion.
Posting his work on his social media account, Banksy shared his work, which depicts a girl doing gymnastics yesterday, with the description "Borodyanka, Ukraine".