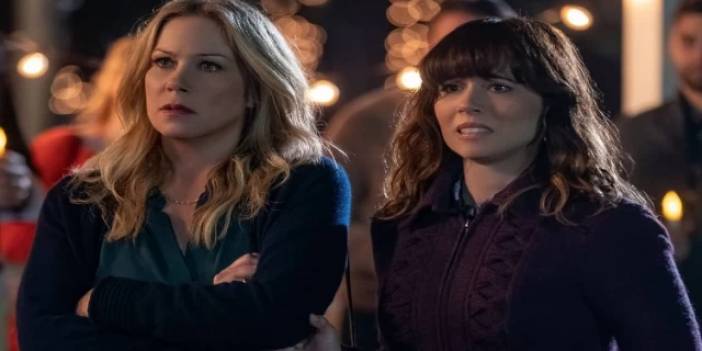 Christina Applegate Talks About Her Acting Career After MS Diagnosis
"It's about finding what I'm capable of doing," the actress Christina Applegate, 50, shared in a new interview with Variety.
Diagnosed with multiple sclerosis (MS) in August 2021, Christina Applegate talked about how the disease will affect her future acting career in an interview with Veriety.
50-year-old actress Christina Applegate was diagnosed with MS (multiple sclerosis) while filming the third season of the Netflix drama Dead to Me. In a recent interview with Variety, the beloved actress said filming for the final season was "probably as difficult as you think".
Actress Applegate, a 50-year-old mother of a child, also made some statements about her acting career.
In the statement of the actress; "I'm so new in this right now. It takes time to kind of figure out this disease, and figure out what's bringing on symptoms. I'm just a newbie to all of this. So I'm trying to figure it out — and I'm also in mourning for the person who I was. I have to find a place that's as loving as my set was, where they won't think I'm a diva by saying, 'Hey, I can only work five hours," she said.
Applegate, who will be receiving a star on the Hollywood Walk of Fame on Nov. 14, explained that she's seeking "a place that will allow me to do that if I'm not the star," and that starring in something might be off the table in the future. "There's no way I could do the work that I just came off again. I mean, it was so hard."
Actress Applegate, who says her current focus is on her family, especially her 11-year-old daughter, Sadie Grace LeNoble, whom she shares with husband Martyn LeNoble; "I love being there for him 100% all the time—I love taking him to school, picking him up, being here for his homework, making dinner, being here when he needs me," she said.
Source: People
Photos: Christina Applegate Fan Account