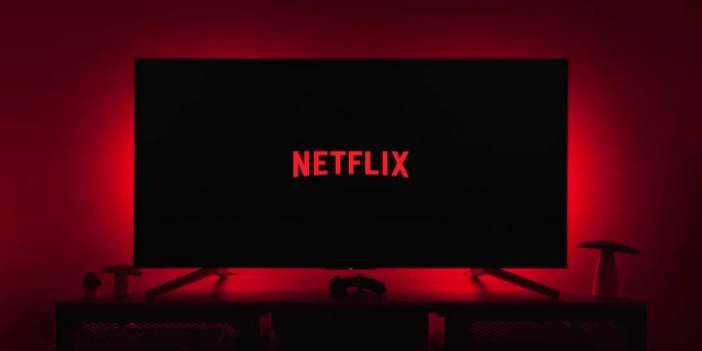 Best Netflix Series 2022
Netflix, the world's largest TV series, movie and documentary platform, continues to make a name for itself with quality productions in many different countries. You can take a look at our "Best Netflix Series 2022".
Climbing to the top of the IMDb lists, Netflix's quality series and movies lock the viewers on the screen. We have listed the most watched productions from hundreds of action, adventure, sci-fi, comedy, romance, drama, thriller and horror production bars on Netflix, the world's largest TV series, movie and documentary content platform.
We have compiled for you the most watched TV series in 2022 from the Netflix series and movie archive, which has nearly 200 million active users around the world. Let's see together.
List of Most Watched TV Shows on Netflix
Breaking Bad (IMDb: 9.5)
It tells the story of a 50-year-old high school chemistry teacher named Walter White. The series focuses on a chemistry teacher's transformation into a drug lord in New Mexico to meet his family's financial needs. It stars Bryan Cranston, Anna Gunn and Aaron Paul.
Our Planet (IMDb: 9.3)
The nature and animals documentary series Our Planet, written by the natural historian David Attenborough, examines the beauties of nature as well as the damage done by people all over the world to nature.
The Last Dance (IMDb: 9.3)
Filled with unreleased footage from the 1997-98 season of the Chicago Bulls basketball team, which also played the legendary basketball player Michael Jordan, The Last Dance is a documentary mini-series focusing on the lives of Michael Jordan and other Chicago Bulls players.
Rick and Morty (IMDb: 9.2)
Rick and Morty is a comic book series about the extraordinary events of a mad scientist with his grandson. In this series that takes people from adventure to adventure, the duo travels between galaxies and dimensions and witnesses incredible events.
Sherlock (IMDb: 9.1)
Sherlock is a modern television mini-series adaptation of Sir Arthur Conan Doyle's 1850s detective novel Sherlock Holmes. The famous detective Sherlock Holmes, who lives in Baker Street in present-day London, tells the story of his adventure with his roommate, Doctor Watson. Emmy winner Benedict Cumberbatch as Sherlock, who deals with unsolved secrets, and Dr. Starring Emmy winner Martin Freeman.
When They See Us (IMDb: 9.0)
It tells the story of five teenagers from Harlem who are accused of sexually assaulting a woman jogging in Central Park. The series is based on a true event. In 1989, The Central Park Five chronicles about five teenagers who are sent to prison after facing intense racism for a crime they didn't commit. But the real truth emerges years later.
Friends (IMDb: 8.9)
Friends, which cannot be a Netflix production, was undoubtedly one of the most legendary series between 1994-2004. With a total of 10 seasons, Friends is about the adventures of Phoebe, Rachel, Monica, Ross, Joey and Chandler, living in New York in the 90s.
Narcos (IMDb: 8.8)
A detective drama about the life of Colombian drug lord Pablo Escobar and his capture by US agents. The third season focuses on the lives of other drug lords in the country.
Peaky Blinders (IMDb: 8.8)
Inspired by a true story, Peaky Blinders chronicles the rise of the Birmingham-based Peaky Blinders gang in the late 1890s and early 1900s. The series, which features master actors such as Cillian Murphy, Tom Hardy, Adrien Brody, Sam Neill, Helen McCrory, is an incredibly successful production.
Stranger Things (IMDb: 8.8)
The series is about the mysterious events that begin with the disappearance of a child in a town called Hawkins, a group of children trying to find their missing friends and what happens to their families. Taking the audience back to the 80s, Stranger Things successfully blended horror, comedy, fantasy and drama.
Black Mirror (IMDb: 8.8)
Black Mirror is a British television series consisting of three episodes in the style of drama, adventure, satire and science fiction, each episode with a different theme and actors. The series, which deals with different dystopian situations created by the modern and digital age, impresses with its subjects.
House of Cards (IMDb: 8.8)
It tells the story of Francis Underwood, who rose from congressman to the highest position in the USA with his political machinations. The series is produced by David Fincher and stars Kevin Spacey and Robin Wright.
Better Call Saul (IMDb: 8.7)
It tells the story of Saul Goodman, whom we know from the series Breaking Bad. The series is set in 2002, when Saul Goodman was once Jimmy McGill and followed his cases and tribulations before founding his law firm in Albuquerque, New Mexico.
Bojack Horseman (IMDb: 8.7)
Set in an alternate universe where humans, animals and humans live together, it is an animated series about the adventure of the horse Bojack, which gained fame with a sitcom in the 90s, but is on the verge of depression, which has started to lose its reputation today. About the film industry in Los Angeles.
Dark (IMDb: 8.7)
Dark, which allows you to watch complex time with its characters and mystery, is a science fiction series about people living in three different time zones in the town of Winden, where time repeats itself every 33 years.
The Crown (IMDb: 8.7)
Britain's longest reigning monarch, Queen II. Elizabeth. It covers the life of Elizabeth and the events that unfold behind closed doors in the British monarchy. Claire Foy plays the Queen's teenage years, while Olivia Colman plays her middle-aged. Stephen Daldry sits in the director's chair of the series, which includes names such as Matt Smith, John Lithgow and Victoria Hamilton.
The Queen's Gambit (IMDb: 8.6)
Based on Walter Tevis' 1983 novel. The American drama mini television series tells the story of Beth Harmon, a chess prodigy who grows up in an orphanage in 1950s Kentucky. Quiet and sullen, Beth's life changes when she plays her first game of chess, and at the age of 16 she enters big competitions.
Love, Death & Robots (IMDb: 8.5)
A series that appeals to animation lovers. Each episode lasts between 5-15 minutes and each episode deals with a different topic. The subjects of the series, which are produced by important names such as Tim Miller and David Fincher, have a wide range from science fiction to comedy, comedy to fantasy, fantasy to horror.
Suit (IMDb: 8.5)
Mike, a genius, gets expelled from law school. Harvard graduate Harvey Specter and Mike cross paths in New York. He is immediately recognized by Mike Harvey, who has an excellent photographic memory. The two start working together. However, there is a small snag in the middle. Because they're promoting Mike as a Harvard graduate.